Susan Hernandez
Arizona Gateway Real Estate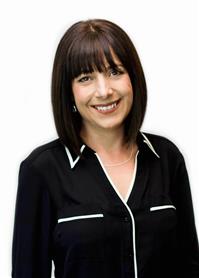 I've been in the Arizona Real Estate industry for over 14 years. My favorite part of this career is when my clients display their facial expressions when they have found the home that they love! Then, my second favorite part of this career is when I have a satisfied client/friend refer me to their family and friends. This is the ultimate compliment. I have kept myself relevant in this forever changing business by staying involved. It is importnant to me to be on several committees and sub-committees within SEVRAR, my Real Estate Association. This provides valuable information before many Realtors hear about it and allows me to work alongside the professionals in our industry. Currently, I am on the Board of Directors of our Association that represents over 12,000 Realtors and I am on the Board of Directors for the Arizona Association of Realtors that represents almost 80,000 Realtors in the State of Arizona. Recently, I was appointed a Federal Political Coordinator for NAR. I have been chair of Information Systems, Chair of Government Affairs, On the Grievance Board AND I also participate on the Professional development committee. Attending advanced courses to obtain designations and hear what is going on in Real Estate besides my own experiences is not a requirement...it's a choice. My number one goal is to educate my clients. This is the largest investment most people make in their lives and I want to help all of my clients experience a smooth and seamless purchase or sale of their home.
We're here to help!
For more information about classes and events, please contact us using the information below.
Someone from our
Member Experience Team
will contact you during business hours to answer your questions.
Contact Information
Toll-Free:
855-931-9294


Southeast Valley:
480-477-5882
West Valley:
623-931-9294

Pinal County:
520-421-1222
Cochise County:
520-458-7802
Our office phone numbers connect to all locations. Our team members can assist you from any location or connect you to someone at another location.
WeSERV Hours
Southeast & West Valley Chapters
Monday-Friday, 8:00 AM-5:00 PM
Pinal Chapter
Monday-Friday, 8:00 AM-4:30 PM
Cochise County Chapter
Monday-Friday 8:00 AM-5:00 PM
Closed for lunch 12:00-1:00 PM, daily
All WeSERV offices are closed for state and federal holidays
Walk-ins and appointments welcome!
Southeast Valley Chapter
1733 E Northrop Blvd, Chandler, AZ 85286
Fax: 480-835-1329
West Valley Chapter
9001 W Union Hills Dr, #8, Peoria, AZ 85382
Fax: 623-931-1008
Pinal County Chapter
820 W Cottonwood Ln, #9, Casa Grande, AZ 85122
Fax: 623-931-1008
Cochise County Chapter
125 S 2nd St, Sierra Vista, AZ 85635
samls@seazrealtor.com